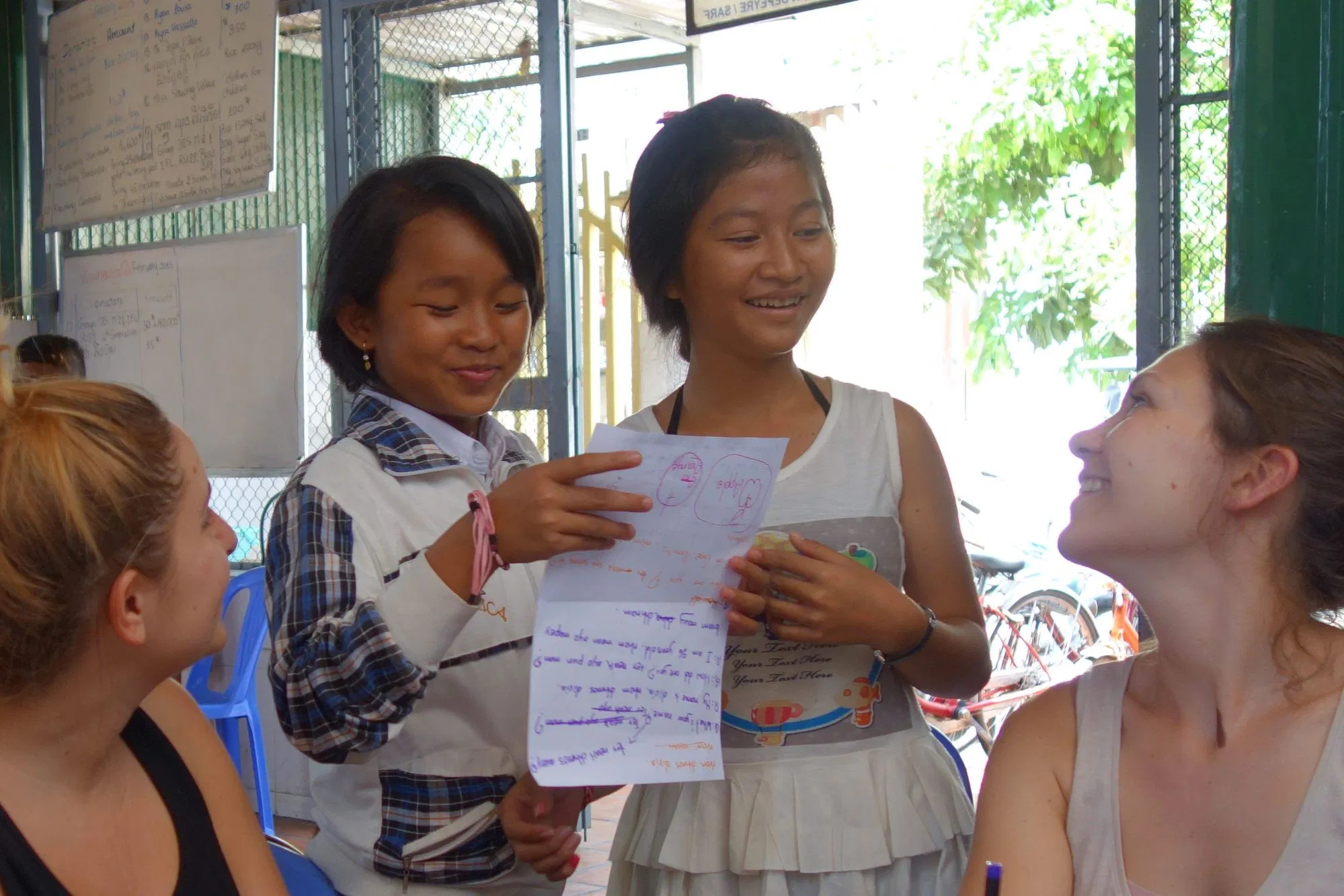 Child Sponsoring
Context
Children and young adults in impoverished communities are often compelled to work for their own or their family's subsistence. They are therefore forced to abandon their studies. This feeds the vicious circle of poverty.
Mission
The Child Sponsoring programme aims at allowing children and young adults to pursue their education and develop the necessary skills to reach their full potential. This is done thanks to sponsors who support the expenses for education and the basic needs of specific children or young adults who live with their family or relatives. This is the case of the children and young adults supported by CAF via our local partners, LRDE in Cambodia and IRDRP in India.
Sometimes, it is not possible for children or young adults to stay with their family due to challenging living conditions or family hardship. In this particular case, the sponsoring will cover the expenses of the child or young adult stay in a children's home (cci) or residence until completion of their studies. This is the case of the children living in the respective homes of our local partners CET and Smile Trust in India.
From Identification…
The local partner will identify and propose potential beneficiary children or young people on the basis of specific criteria (family composition and social and economic context). CAF will then discuss the applications for sponsoring of individual beneficiaries and decide their approval according to the conditions of the programme. CAF will then try to identify one of the sponsors for each beneficiary child or young adult.
…To Sponsoring
CAF has different types of child sponsoring, depending on the particular case:
1) Educational Child Sponsoring
This type of sponsoring only covers education expenses of children whose housing, food and healthcare needs are met, either by their own families, by governmental authorities or other organisations. This programme covers different types of education:
Basic education, until 17-18 years old (completion of secondary school; i.e. 12th standard in the Indian educational system).
Higher education for young adults. Many of the children we support the complete secondary school with good results and wish to pursue higher education after.
Vocational training, e.g. technical training for young adults who have dropped out of school or who are not able to follow university studies after having completed their basic education.
2) Total Child Sponsoring
Because some very poor families cannot cater for basic subsistence needs, TCS aims to provide support for housing, food and healthcare in addition to education expenses for children and young adults.
In India and Cambodia, an amount of less than € 1 per day (€ 25 per month) can cover housing, food and healthcare for a child, as well as tuition fees (until on average 15 years old).
3) Modalities of support

Support under these programmes is mostly provided in the form of regular (e.g. monthly) sponsorship contributions. Other forms of support can be provided as well depending on the circumstances, e.g. a simple donation, a loan (with or without interest rate) to be reimbursed to a revolving fund for helping other children/young people, or a combination of both.
With regular follow-up
Regular feedback on the child or young adult's life and education (such as schooling results, training, pictures, drawings, letters…) will be given to the sponsor through the local partner and CAF.
The sponsor will also be notified in case of significant changes in the child or young adult's life (e.g. change of place of residence, of school, risk of drop out, etc.). Any letters or communication between the sponsor and the beneficiary shall always be channelled through the local Partner and CAF. However, we encourage the sponsor to personalize his/her messages to create a special bond with the child or young adult.
If you want more information about our Child Sponsoring programme, please read our comprehensive methodology paper here.
---